Message from the Directors
It is with great pleasure that we present Lifestyle Technologies to you and we would like to thank you for your interest in what we have to offer. Lifestyle Technologies is a leader in the field of commercial and residential building automation solutions with over 20 years' experience in the industry.
We are aiming to offer three things in the Cyprus, UK, and Middle East markets:
High Quality products from USA, Canada, Japan & Europe
Technical Expertise and Assistance
Super After Sales Support
We consider ourselves as the Best value proposition for any Professional and Owner that is looking for a very experienced and professional partner in the Building Automation Technologies sector.
Customer satisfaction is our absolute priority and, through our professional team, we guarantee the highest level of advice, guidance, and service covering all aspects of the automation process. We offer a comprehensive 24-hour maintenance service and support with speakers of English, Arabic, Greek and other languages.
Our aim is to make your life more productive, comfortable and convenient, whilst our energy saving designs will also show immediate economies and will minimise the impact on the environment.
Lifestyle Technologies is dedicated to remaining at the forefront of the market, delivering cutting-edge designs and keeping pace with the latest technological advances in order to offer world-class, state-of-the-art solutions to our clients.
We are committed to your satisfaction.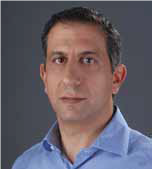 Takis Sarikas
Director
Takis Sarikas is a Batchelor of Engineering. He studied Electronics and Electrical Engineering at Salford University, U.K. gaining his degree in 1990. Returning to Cyprus he worked in the TV and radio industry with Sony Broadcast & Communications and in 1992 founded Sarikas TechnoPro Ltd, initially based in Paphos and specialising in audio-visual systems.
In 1997 he gained accreditation with CEDIA (Custom Electronic Design & Installation Association) the internationally recognised benchmark for professionalism within the industry. He regularly participates in, and contributes to, ongoing CEDIA training throughout Europe and the USA.
An important part of his philosophy is teamwork. He enjoys being closely involved in all aspects of business on a daily basis - sharing his experience and knowledge. His commitment and enthusiasm are reflected throughout the company.
lifestyle technologies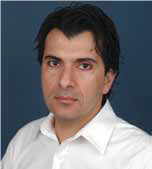 George Karagiorgis
Director
George Karagiorgis is a graduate of Seneca College of Applied Arts and Technology, Toronto, Canada. He spent two years studying Business Administration and in 1995 returned to his family's electrical business in Cyprus.
In 1997 he established his own audio and video equipment company in Limassol, progressively redirecting the company from essentially retailing towards the emerging market in specialised home electronic systems.
He has considerable experience and expertise in the customised electronic design and installation industry and has attended regular CEDIA training courses in Europe and the Middle East, achieving full CEDIA accreditation in 2006.
He believes in client individuality, and enjoys working closely with each client to fully understand his or her lifestyle, tastes and desires. By blending these with architectural design and technology he is able to create solutions that excel.
lifestyle technologies